The Law Offices of Rancaño & Rancaño proudly represents clients with their needs in personal injury and wrongful death cases along with employment discrimination, medical malpractice and workers' compensation. Our Modesto personal injury law office focuses its efforts on defending the rights of those we represent to protect their interests after an accident.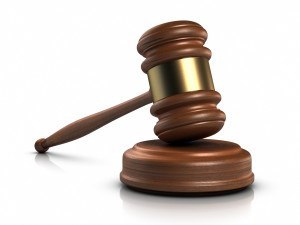 Handling Your Case with Compassion and Determination
As your Modesto personal injury lawyer, we understand that you and your loved ones have suffered a serious family tragedy that can permanently affect your future. As such, we handle your case with sensitivity and compassion as we guide and support you during this difficult time. Our team works together and with you to create a strategy that will bring your case to the most favorable resolution possible. Whether we negotiate a settlement in order reach a quicker solution or decide to litigate the case, we will aggressively fight for your rights as we work to help you obtain the maximum compensation possible.
Our Modesto Personal Injury Law Office Pursues Justice on Your Behalf
Our Modesto personal injury law office has the honored distinction of representing many clients, including high-profile cases. As a result, we have the distinction of being recognized among our peers for our sensitive handling of cases. Our strengths include focused preparation, the knowledge and experience you would expect and a passionate defense as we seek justice on your behalf. As we diligently defend the rights of our clients, we sometimes uncover legislation that hurts the well-being of those we represent. As a result, we work to make changes through legislation where needed. Just some of the laws impact how large corporations, insurance companies, commercial property owners, employers, medical professionals and government agencies address personal injury cases across California. At the Law Offices of Rancaño & Rancaño, we credit old-fashioned hard work, a solid grasp of the law and genuine concern for our clients with our track record of positive results.
The Law Offices of Rancaño & Rancaño is conveniently located for easy access for clients throughout the area. Contact our Modesto personal injury lawyer at (209) 850-7379 so that we can begin working on your case today!