Modesto Workers' Compensation Lawyers
Work Injury Attorneys Assisting Workers Throughout the Central Valley
Every year, thousands of California workers are injured on the job. By law, any employee who is injured or contracts a work-related illness or condition while performing any act that benefits his or her employer is entitled to workers' compensation benefits. These benefits, which are offered through your employer's workers' compensation insurance, are designed to cover your medical costs and compensate you for lost wages while you are out of work. Unfortunately, obtaining your rightful benefits is not always easy.
At Rancaño & Rancaño, APLC, we help injured workers with all aspects of their workers' compensation claims. From initial filings to appealing denied claims, our Modesto workers' compensation attorneys can guide you through the process and ensure that you understand all of your legal options. With three office locations, we serve clients throughout California's Central Valley.
Were you injured at work? Do you need help with your workers' compensation claim? Contact Rancaño & Rancaño, APLC online or by phone at (916) 884-6554 for a FREE consultation.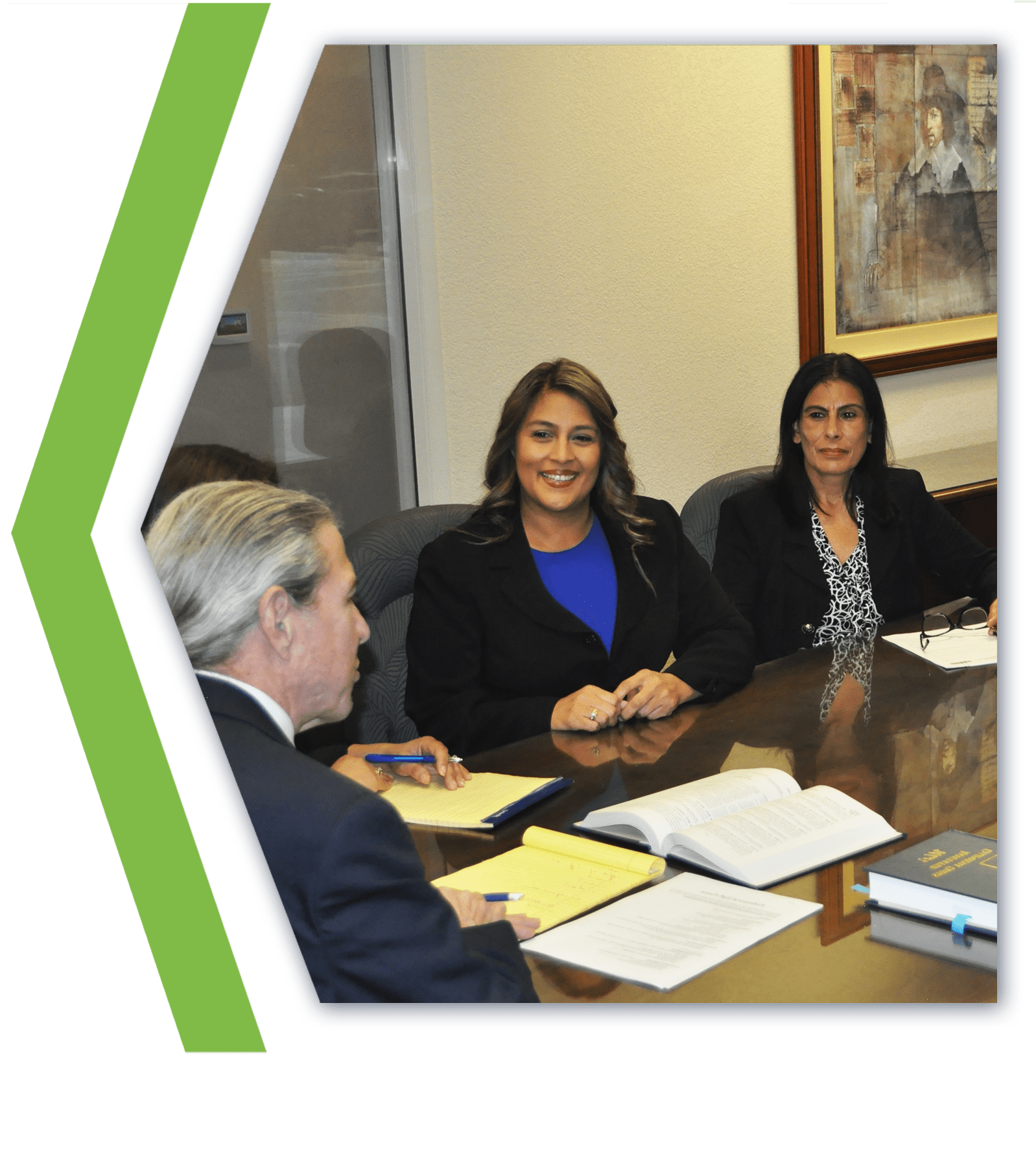 How We Can Help You
Types of Cases We Handle
Understanding California Workers' Compensation Law
Workers' compensation in California is what is known as "no-fault" coverage. In other words, you do not need to prove that your employer or another party acted negligently, leading to your injuries. In fact, many work-related accidents occur even when all proper safety precautions have been put into place. Sometimes, it's the very nature of the job that makes it hazardous to a worker's health and/or safety. Take, for example, a migrant farm worker who must constantly bend down to pick crops—such a worker may suffer debilitating repetitive motion injuries. Under California workers' compensation law, he or she is entitled to workers' compensation if his or her injuries ultimately require medical treatment and/or prevent him or her from returning to work.
In other cases, workplace injuries can occur due to unsafe conditions, hazardous environments, or even defective products. There are a variety of conditions that can lead to workplace accidents and injuries. The important thing to remember is that if you are injured while you are working, you are almost certainly covered by workers' compensation. This is true regardless of how many employees your workplace has, how many hours a week you work, and your immigrant status.
Common Work-Related Injuries & Accidents Involve
(This list is not exhaustive):
Wet floors or cluttered walkways, leading to slips, trips, and falls
Failure to follow safety regulations, leading to serious accidents and injuries
Improper training and/or supervision
Failure to maintain premises and/or work equipment (including vehicles)
Defective work equipment and tools
Motor vehicle accidents involving commercial vehicle drivers
Benefits Available for Injured Workers
The following workers' compensation benefits are available for injured workers in California:
Costs Related to Your Workplace Injury

Workers' compensation benefits are designed to assist you with certain costs related to your workplace injury. Note that workers' compensation benefits do not cover non-economic damages, such as pain and suffering or emotional distress.

Medical Benefits

Workers' compensation will cover all costs related to your medical care for your workplace injury or illness. This includes things like hospital services, physical therapy, prescriptions, laboratory tests, and more.

Temporary Disability Benefits

While you recover, temporary disability benefits can help make up for wages you lose as a result of being unable to work. In most cases, temporary disability benefits are limited to no more than 104 weeks within 5 years of the date of injury.

Permanent Disability Benefits

If you suffer an injury that leaves you permanently unable to work, either in a partial or total capacity, workers' compensation can compensate you for your lost wages. The amount of benefits you receive will depend on how your disability is rated by a doctor.

Supplemental Job Displacement Benefits

If your workplace injury leaves you permanently disabled and unable to return to work within 60 days after your temporary disability benefits end, and your employer does not offer you modified work, you may be able to receive a voucher for state-approved job re-training. Exceptions apply; contact us for more information.

Death Benefits

If your loved one died as a result of a work-related accident, injuries, or illness, you may be able to recover workers' compensation death benefits. These benefits are provided to certain family members and dependents; contact Rancaño & Rancaño, APLC to learn more.

What to Do If You Are Hurt on the Job
1. Seek Medical Care
If you are injured on the job, the first thing you should do is seek medical attention. Even if you believe you were not seriously injured, it's important that you see a medical professional who can assess your injuries and recommend treatment.
2. Notify Your Employer
The next most important thing you should do is inform your employer that you were injured. In California, you only have 30 days from the date of the accident/injury to notify your employer if you wish to obtain workers' compensation. If you suffer a work-related illness or a condition that is not immediately noticeable, such as a repetitive motion injury, the clock begins on the date you receive a diagnosis from a physician or another medical professional.
Once you have notified your employer of your injury, your employer has the right to choose your physician for the first 30 days. After this time, you may be able to request a new physician to treat your injuries. Different rules apply for different types of employers; contact our firm to learn more about your rights and options.
3. Complete and Return a DWC-1 Form
After reporting your injury, you should receive a workers' compensation claim form (DWC-1) from your employer within one day. If you do not receive this form, you can download it directly from the California Workers' Compensation website. Complete the employee portion and return it to your employer as soon as possible.
4. Follow Your Doctor's Orders
Throughout the process, always follow all instructions provided by your doctor. This could prove critical if your claim is later denied or if you have any issues getting your rightful workers' compensation benefits.
When to Contact a Workers' Comp Attorney
If your employer or your employer's workers' compensation insurance provider has denied your workers' compensation claim, contact an experienced attorney right away. It's a good idea to work with a skilled lawyer if you are having any difficulties with your claim at all. The process can be complicated, but an attorney can help ensure your rights are protected and work with you in an effort to secure all of the benefits you are entitled to receive.
A workers' compensation lawyer can:
Handle all necessary paperwork related to your claim
Gather medical records, expert medical opinions, and other evidence
Arrange or recommend treatment from trusted physicians
Represent you during hearings, depositions, or at trial (if necessary)
Advise you on third-party claims and other benefits
Protect you from any forms of employer discrimination or retaliation
Negotiate with your employer's workers' compensation insurance provider on your behalf
Protect you against costly delays and other pitfalls that can harm your claim
Since 1989, Rancaño & Rancaño, APLC has been helping injured workers with workers' compensation claims and benefits issues. Our Modesto workers' compensation attorneys are prepared to answer your questions, address your concerns, and work tirelessly to obtain your rightful benefits.
Give us a call at (916) 884-6554 or contact us online for a free consultation; se habla español.
California Workers' Comp Frequently Asked Questions
Get Answers From Our Modesto Workers' Compensation Lawyers
Q:

How does workers' compensation work?

A:The basic premise of workers' compensation is that it provides medical care benefits to eligible workers who are hurt on-the-job or while completing a job-related duty. Unlike a personal injury claim, fault is usually not factored into a workers' comp claim, which is to say that you can receive workers' comp benefits even if you are the sole person responsible for your accident.

Q:

Is workers' comp the same as workman's comp?

A:Yes, workers' compensation is effectively the same thing as workman's comp. You might have heard one term or the other interchangeably.

Q:

Who is covered by workers' comp in California?

A:Employers in California who have at least one employee must purchase workers' compensation insurance, either through the state's program or an approved private insurer. All workers designated as employees are eligible for workers' compensation, including full-time, part-time, and seasonal workers. Independent contractors are not employees, so they do not qualify for workers' comp.

Q:

When do I have to tell my boss about a workplace injury?

A:You should tell your employer immediately about a workplace injury or accident, but you technically have 30 days to notify them. If you don't notify them within 30 days of your accident, then your employer or their insurer can challenge your workers' comp claim and likely have it dismissed.

Q:

How much money can I get through workers' comp?

A:Workers' compensation benefits don't always provide you with money directly. Instead, the most common benefit of workers' comp is coverage for necessary medical treatments related to a workplace injury. If you are unable to work for three or more days, or your injury required overnight hospitalization, then you can get temporary total disability benefits or temporary partial disability benefits. Disability benefits will usually provide two-thirds of your average weekly wages from the period before your injury, up to a cap.

Q:

Can I sue my employer and get workers' comp?

A:When you file for workers' compensation benefits, you are effectively agreeing that you won't hold your employer liable for your accident, which means you cannot sue them, too. Only in rare circumstances can a workers' comp claimant also bring an injury claim against their employer. For example, you might be able to sue your employer for damages not provided through your workers' comp benefits if they intentionally caused your injury or behaved with "egregious" negligence. Alternatively, if your injuries were caused by someone other than your employer, you may be able to collect workers' compensation and pursue a concurrent third party claim.

Q:

Can I choose my own workers' comp doctor in California?

A:California workers' compensation rules allow you to choose your own doctor for treatments. You must first notify your employer that you want to be taken to that doctor after an accident, though. Otherwise, your employer can send you to their insurer's chosen urgent care facility if you need medical attention right away. Many workers' compensation beneficiaries receive medical attention from the insurer's medical group before arranging to see their own primary care physician for follow-up appointments.

Q:

How long do workers' comp benefits last in California?

A:Benefits provided through workers' comp aren't permanent. Regardless of your injury's severity, benefits will end after 104 weeks or 5 years, whichever occurs first. You don't need to receive workers' compensation benefits week after week, which is why it could take up to 5 years to receive 104 weeks' worth of benefits. If you are still affected by your injury after your workers' comp benefits expire, then you will need to consider filing for long-term disability (LTD) or Social Security Disability Insurance (SSDI) benefits.

Q:

What injuries aren't covered by workers' comp?

A:Most injuries are covered by workers' compensation as part of the agreement that the worker will always be able to receive coverage after a workplace accident. If your injury occurred outside the workplace, during an optional workplace party, or while you were engaging in an activity unrelated to your job, then your injury might not qualify. Certain repetitive stress injuries (RSI) and mental health difficulties might also not qualify you for workers' compensation benefits unless you can show with medical evidence that they are directly related to your job.

Q:

What do I do if I was hurt on the job by a defective product?

A:If you were injured or otherwise harmed by a defective or unreasonably dangerous product during the course of your employment, you may be able to collect workers' compensation benefits as well as pursue additional compensation by filing a product liability claim. This is a third-party lawsuit filed against the product's manufacturer, distributor, or retail seller and is separate from the no-fault workers' compensation. Our experienced attorneys can help you navigate this process.

Q:

Are workers' comp benefits taxable?

A:The Internal Revenue Service (IRS) does not get to tax workers' compensation benefits, whether they are paid for medical treatment coverage, ongoing care, lost wages, funeral costs, or disability benefits. Although, if you are receiving SSDI benefits and workers' compensation benefits, then some of your workers' comp benefits could be taxed to keep your total income within SSD limits. You can talk to a local workers' comp attorney or tax expert to get a better understanding of what you'll be able to keep when taxes are factored in.

Q:

Can my employer tell me to use sick time or paid time off (PTO) if I'm injured at work?

A:Your employer may not force you to use PTO or sick time as a means of discouraging you from filing a workers' compensation claim, however this may be your only option to continue being paid until your your claim is approved. Following a workplace injury, you may not receive workers' compensation benefits immediately. In some cases, your claim may even be denied. Your employer may tell you to use your state-mandated/employer-provided sick time so you can continue being paid while you are unable to work. Once this time is exhausted, if your workers' comp claim still has yet to be approved, using your accrued paid time off (PTO) may be the only way to continue receiving wages while you are out of work.

Q:

What do I do if my workers' comp claim is denied?

A:A workers' compensation claim denial is disheartening, but it is not the end of your claim. With the assistance of a workers' compensation attorney, you can file an appeal with the California Workers' Compensation Appeals Board. A judge will hear your argument and one prepared by the insurer to decide if your claim should be accepted or if the denial was justified. If that hearing fails, then there might be other options available to you, depending on the circumstances of your claim.

Q:

Do I really need a workers' compensation lawyer?

A:In most cases, yes. It is absolutely in your best interests to at least consult with an attorney after being hurt on the job. California's workers' compensation system is complicated and can be intimidating to navigate without the right help. In many cases, one small error can result in your claim being denied. Having an attorney by your side who understands the ins and outs of the process can help protect you against potentially costly pitfalls and maximize your chances of securing the compensation you need.

Q:

How much does it cost to hire a workers' compensation attorney?

A:The vast majority of workers' compensation lawyers, including those at Rancaño & Rancaño, APLC, handle work injury claims on a contingency fee basis. This means that there are no upfront costs to retain our services. If we win your case, our fee will be charged as a percentage of any settlement or benefits you may receive. If we lose, you will not owe us a dime for our services.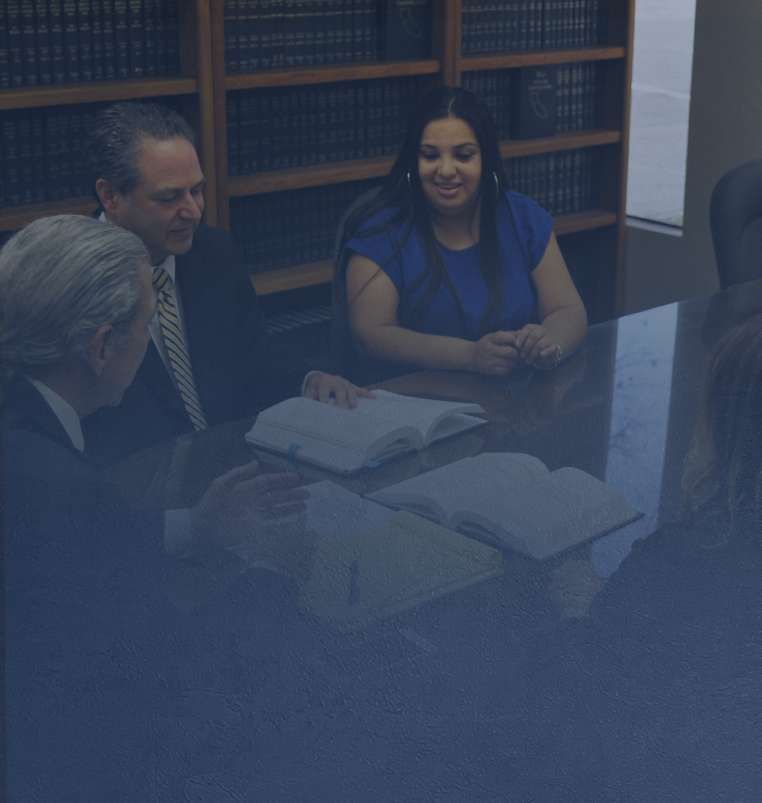 An Experienced Legal Team
On the Side of

Injured Workers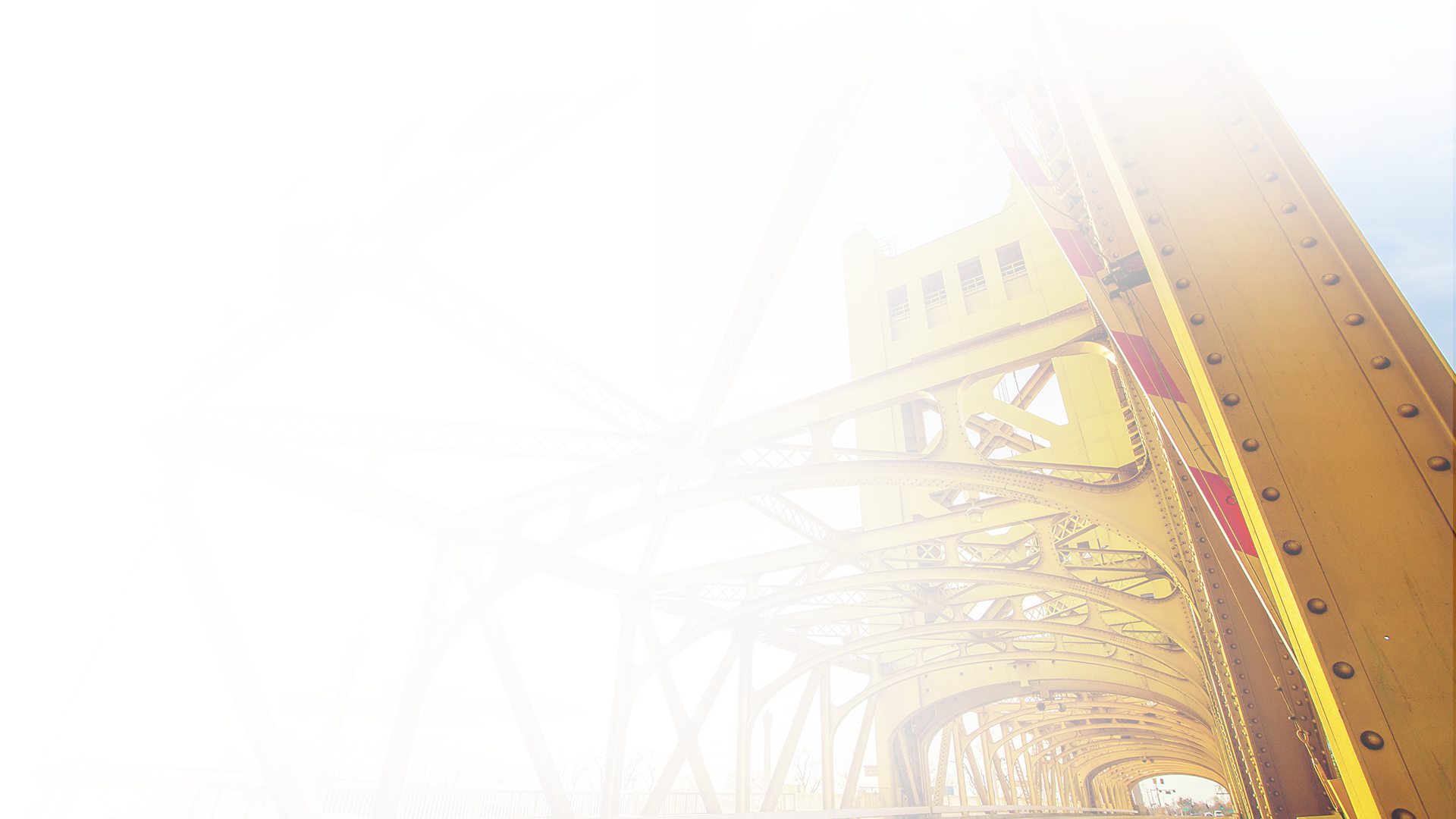 Why Hire Rancaño & Rancaño, APLC?
When Your Benefits Matter, It Matters Who You Hire
On the Side of Workers

Our firm is exclusively dedicated to helping injured workers and individuals receive the justice they deserve.

Experienced Support Staff

Our firm is staffed by experienced legal professionals who have been helping us serve injured workers for many years.

Se Habla Español

Our multi-lingual staff is proud to serve clients in both English and Spanish.

Experience on Your Side

Our firm has been serving injured clients throughout California's Central Valley for 30 years.

A Reputation for Excellence

We have received countless testimonials from happy clients since our law firm first opened its doors in 1989.