Modesto Personal Injury Attorneys
Serving Injured Clients Throughout the Central Valley
Based in Modesto, Rancaño & Rancaño, APLC has been representing injured individuals throughout the nearby areas in complex personal injury cases since 1989. If you have been injured in an accident or as a result of someone else's negligence, it's important that you get in touch with an attorney as soon as possible. You may be entitled to compensation for your damages, but actually receiving your rightful recovery can be difficult without the help of a skilled legal team.
Learn more about your rights and options during a free consultation with a Modesto personal injury lawyer at Rancaño & Rancaño, APLC. Call us at

(916) 884-6554

today.
Types of Personal Injury Cases We Handle
In addition to our extensive workers' compensation practice, we are experienced in a wide range of personal injury matters.
Our attorneys can assist you with the following types of personal injury cases:
Every case is different, and the unique factors involved in your situation will play a large role in the amount you can expect to recover, as well as the duration of your case and whether or not you will be able to settle your claim or if your case will proceed to trial. At Rancaño & Rancaño, APLC, we are available to answer all of your questions and guide you throughout the entire process from start to finish.
Compensation in Personal Injury Cases
If you are injured or lose a loved one as a result of another person or party's negligent or wrongful actions, you are entitled to seek compensation from the at-fault party. This typically involves filing a claim against the liable person/company's insurance provider.
But why seek compensation after an accident? If you are injured, you may find yourself facing new and unexpected financial hardships. Medical treatment can be expensive, particularly if your injuries are severe, long-lasting, or disabling. Additionally, if your injuries prevent you from returning to work, whether temporarily or permanently, you will miss out on wages, which can further impact your financial situation.
A personal injury claim allows you to seek compensation for your economic and non-economic damages, such as:
Medical expenses
Lost wages
Lost future earnings
Disability
Inconvenience
Pain and suffering
Property damages
While no monetary award can ever undo the stress and hardships you have faced and will continue to face, a fair recovery can allow you the ability to manage your bills and other expenses so that you can move forward with your life.
Handling Your Case with Compassion and Determination
As your Modesto personal injury lawyer, we understand that you and your loved ones have suffered a serious family tragedy that can permanently affect your future. As such, we handle your case with sensitivity and compassion as we guide and support you during this difficult time. Our team works together and with you to create a strategy that will bring your case to the most favorable resolution possible. Whether we negotiate a settlement in order reach a quicker solution or decide to litigate the case, we will aggressively fight for your rights as we work to help you obtain the maximum compensation possible.
Our Modesto personal injury law office has represented many clients, including high-profile cases. As a result, we have the distinction of being recognized among our peers for our sensitive handling of cases. Our strengths include focused preparation, the knowledge and experience you would expect and a passionate defense as we seek justice on your behalf.
As we diligently defend the rights of our clients, we sometimes uncover legislation that hurts the well-being of those we represent. As a result, we work to make changes through legislation where needed. Just some of the laws impact how large corporations, insurance companies, commercial property owners, employers, medical professionals and government agencies address personal injury cases across California. At the Law Offices of Rancaño & Rancaño, we credit old-fashioned hard work, a solid grasp of the law and genuine concern for our clients with our track record of positive results.
There Are No Out-of-Pocket Expenses for You
Our firm offers contingency fees, meaning our attorneys' fees are contingent on us recovering compensation in your case. There are no upfront out-of-pocket expenses for you when you choose to work with our Modesto personal injury lawyers, and in the unlikely event that we do not secure a settlement or verdict in your favor, you do not pay us anything.
Whether you suffered catastrophic work-related injuries or lost a loved one in a commercial vehicle collision, our firm is here to provide the support, guidance, and advocacy you need. We offer services in English, Spanish, and Portuguese.
Personal Injury Frequently Asked Questions
Get Answers From Our Experienced Modesto Injury Attorneys
Q:

How do I know if I have a case?

A:If you have suffered physical and/or emotional harm due to another party's negligence or intentional wrongdoing, you likely have grounds to pursue a personal injury claim. While this may sound simple on the surface, questions of liability and complex case law can quickly complicate things. Ultimately, the best way to find out if you have a valid case is to speak to an attorney.

Q:

What should I do if I have been injured?

A:Your first priority after suffering an injury is to get medical help. Once you have been treated and are in a stable condition, start collecting as much evidence as you can. Take photos of the place you were injured, get the names and contact information of any witnesses, and save any objects that may have been involved in your accident. Then, talk to an experienced personal injury lawyer from our firm right away before you speak with the insurance company. We can guard your rights and interests while you focus on your physical recovery.

Q:

Do I really need a lawyer?

A:In most cases, yes. In a perfect world, the person or entity responsible for your injuries would openly admit fault and their insurance company would pay you the full value of your claim without hesitation. Unfortunately, things rarely go this smoothly. Personal injury claims often involve considerable liability and large sums of money. As such, you can expect the opposition to do everything within their power to try and limit their losses, whether this involves at-fault party accusing you of causing your own injuries or the insurance company claiming that your injuries are not as severe as you claim. You need an advocate on your side who understands how this process works to protect your interests and maximize your chances of securing a favorable outcome.

Q:

How much is my case worth?

A:There is no way to accurately predict how much you will be eligible to recover for your personal injury case without discussing your situation in depth with a lawyer. Your case's value will depend on factors such as the severity and nature of your injuries, the amount of medical treatment you require, the cause of your injuries, the amount of evidence proving the other party's liability, the amount of insurance coverage available, and the quality of your legal representation. Generally speaking, the more severe the injuries involved, the higher your eligible compensation will be.

Q:

Is there a cap on damages I can recover?

A:No. California generally does not put a cap on the amount of damages you can recover in a personal injury case, with one exception. Plaintiffs are limited to a maximum of $250,000 in non-economic damages in medical malpractice cases. In all other cases, there is no cap on the amount of potential award as long as the plaintiff can present sufficient evidence of pain and suffering.

Q:

How long do I have to file a personal injury claim?

A:If you are looking to file a personal injury lawsuit in Modesto, you will need to act quickly to ensure you are compliant with the statute of limitations. Under California law, injured persons generally have two years from the date of the injury to file a lawsuit against those responsible, though this deadline may be extended or shortened depending on the exact circumstances. If you attempt to file a lawsuit after this deadline has passed, the court will likely dismiss your case and you will be unable to recover compensation for your injuries. Since it can sometimes take months of investigations and research to build a strong case, it is important you get an attorney involved early on to guard your rights and maximize your chances of having a successful outcome.

Q:

Will I have to go to court for my personal injury case?

A:It depends. The vast majority of personal injury cases are resolved in the form of a settlement achieved through negotiations between the involved parties' legal representation and their respective insurance companies. With that being said, our attorneys are fully prepared to take your case to trial if there is a significant discrepancy between what the insurance company is offering and what we believe you truly deserve. You can rest assured that our attorneys will keep you informed of your case's status and advise you on whether or not pursuing litigation is appropriate for your case.

Q:

How long will my case take?

A:Just as there is no way to accurately predict the value of your case, each case is different and will therefore follow a different timeline. Some personal injury cases involving minor injuries can be resolved in as little as a few months, whereas more severe claims involving life-changing injuries or wrongful death can potentially take years of litigation to reach a verdict. Generally speaking, the length of time required to reach a resolution in your case will depend on the severity of your injuries, the complexity of the laws applying to your case, the level of cooperation of the involved insurance companies, and whether or not your case goes to trial.

Q:

Will my case be public record?

A:If your case is settled out of court, its results will remain private. If you file a lawsuit and your case is decided by a judge and jury, however, the results and details will be made public record.

Q:

I am partially at fault for my injuries. Do I still have a case?

A:Yes, potentially. California follows a rule known as "pure comparative fault" which allows personal injury plaintiffs to recover damages even if they are found to be 99% at fault for their own injuries, though their potential recovery will be reduced according to their level of responsibility. For example, say you were injured in a car accident at an intersection caused by another driver who ran a red light, causing you to suffer a total of $10,000 worth of damages. At trial, the jury finds you to be 20% at fault because you were speeding at the time of the crash. Under California's pure comparative fault rules, you would be able to receive up to $8,000 in compensation (or $10,000 less 20%).

Q:

Should I accept the insurance company's settlement offer?

A:It is highly recommended you do not accept any settlement offered by the insurance company until you have had a chance to discuss your situation with an attorney from our firm. Once you accept a settlement, your case is closed and you will be unable to secure any additional compensation for your injuries, even if your long-term losses exceed your settlement amount. Our attorneys can negotiate with the insurance company for a settlement amount that fully compensates you for all damages suffered, and if necessary, take your case to trial.

Q:

Should I speak to the insurance company?

A:Most insurance policies require you to notify your insurance agent after being involved in an accident. Beyond providing notice and offering the basic facts, you do not have to answer any additional questions or provide any sort of statement without first consulting an attorney.

Q:

How can I afford a personal injury lawyer?

A:The last thing you need after suffering an injury is to face expensive legal costs. At Rancaño & Rancaño, APLC, we accept personal injury cases on a contingency fee basis, meaning you will not pay for any of our services unless we are successful in recovering compensation on your behalf. Our firm will cover all upfront costs associated with your case, including court and filing fees, discovery costs, expert witnesses, and other overhead. If we win your case, our fee will be a percentage of any settlement or jury award you may receive. If we are not successful in your case, you will not pay us a dime.

Client Testimonials
Real Stories from Real People
"I would tell others if they're seeking legal professional help, that Rancaño & Rancaño helped me and that they can most likely help them in their situation."

- Jose

"There's many people that recommended me to go to Rancaño & Rancaño because they were in the same situation, and they helped them like they helped me in providing excellent service."

- Ancieto

"The office is always clean and welcoming. The receptionist is very professional and nice."

- Denise

Our Results Speak for Themselves
Millions Recovered for Injured Workers & Individuals
Workers' Compensation $2,264,827

Juan Perez Vasquez v. Sonoran Roofing, Inc., CIGA, services by Sedgwick CMS

Workers' Compensation $2,172,000

Sergio Cervantes v. Central Valley Painting, State Compensation Insurance Fund

Workers' Compensation $2,150,000

Julio Calderon v. South Placer Roofing Co., Inc., State Compensation Insurance Fund

Workers' Compensation $1,925,000

Armando Calderon v. A & A Cattle, Intercare Insurance Services

Construction Site Injury $1,750,000

Martinez v. Unger Construction

Obstetrical Negligence $1,500,000

Martinez v. County of Merced

Workers' Compensation $1,302,500

Damian Sanchez v. MG Simms Painting & Decorating, The Hartford

Workers' Compensation $1,300,000

Ociel Garcia v. Capital Builders, National Fire Union Insurance Company

Motor Vehicle Collision $1,300,000

Walls v. Svenhard

Workers' Compensation $1,250,000

Ramon Madriz-Mendoza v. Pacific International Steel, State Compensation Insurance Fund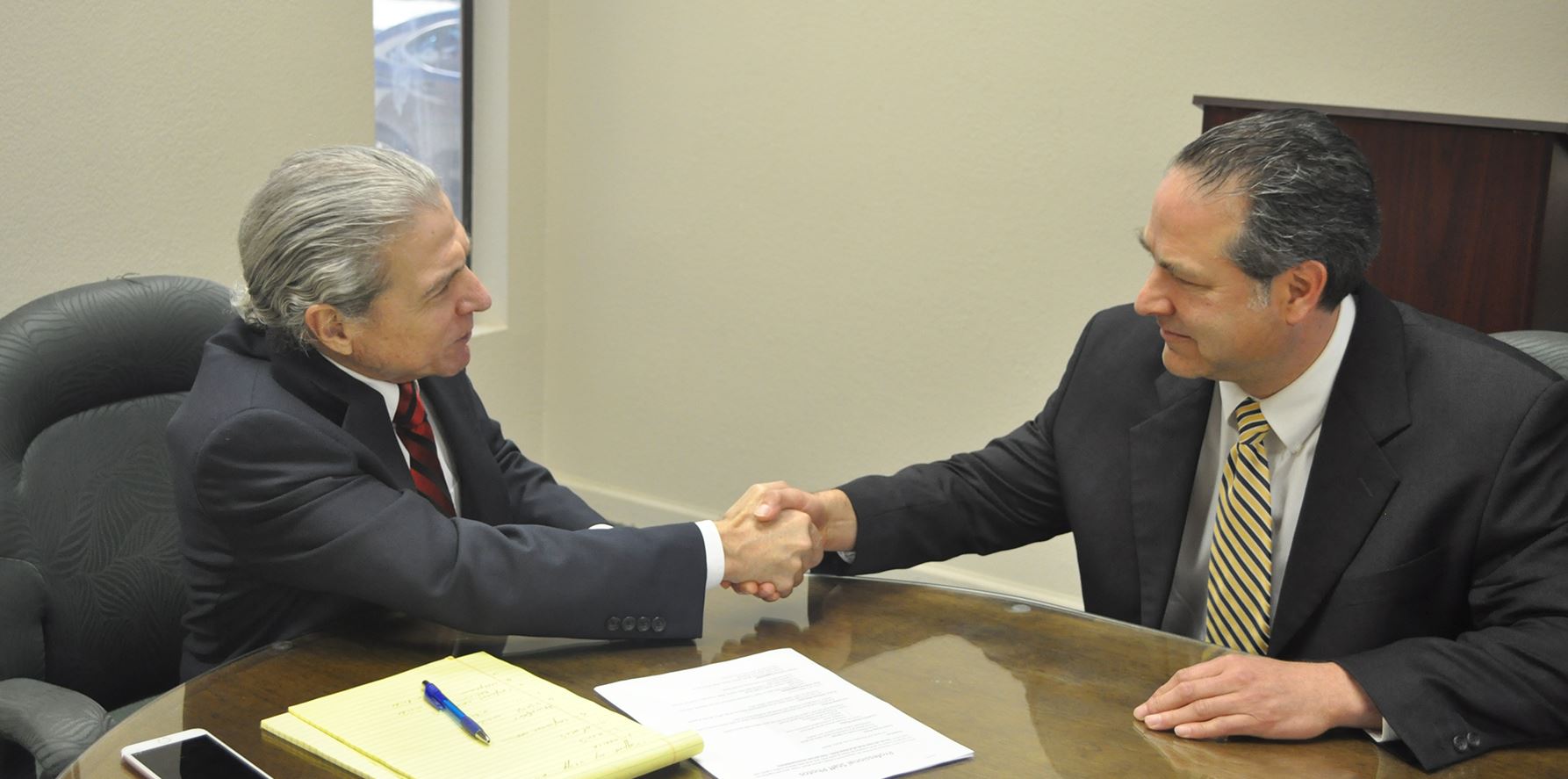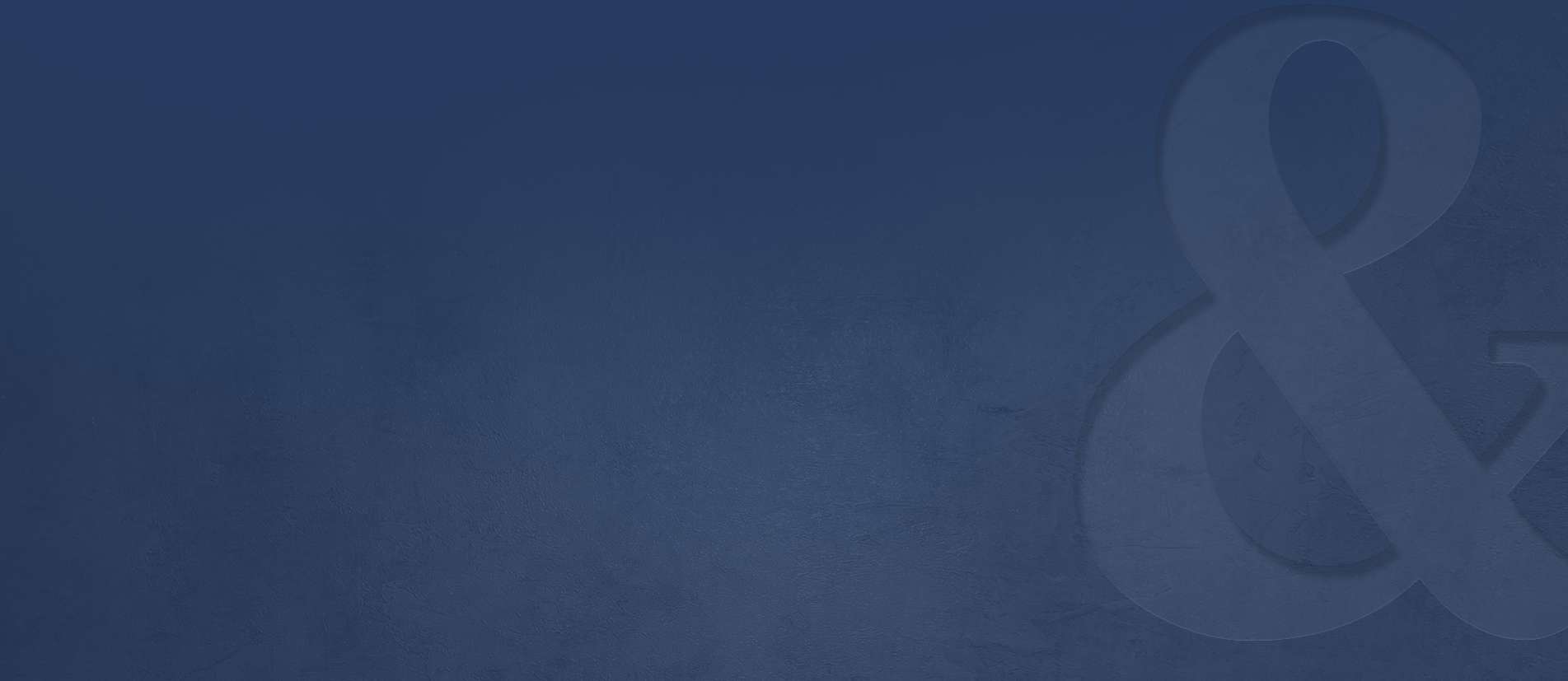 Why Hire Rancaño & Rancaño, APLC?
When Your Recovery Matters, It Matters Who You Hire
On the Side of Workers

Our firm is exclusively dedicated to helping injured workers and individuals receive the justice they deserve.

Experienced Support Staff

Our firm is staffed by experienced legal professionals who have been helping us serve injured workers for many years.

Se Habla Español

Our multi-lingual staff is proud to serve clients in both English and Spanish.

Experience on Your Side

Our firm has been serving injured clients throughout California's Central Valley for 30 years.

A Reputation for Excellence

We have received countless testimonials from happy clients since our law firm first opened its doors in 1989.

A Track Record of Success

Our firm has recovered millions of dollars for injured workers and individuals.