An attorney from your Modesto personal injury law office will explain why some insurance companies are more difficult to settle with than others.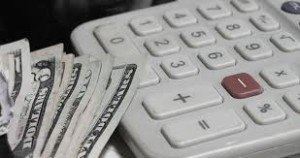 Some Insurers Won't Settle Small to Medium Size Cases Without You Filing a Lawsuit
A case that involves insurers that tend not to settle cases will usually make litigation necessary. Carriers such as these feel that it is worth it for them to take cases to trial and risk a larger judgment than to settle them.
With injuries of the soft tissue variety, it is often hard to prove they exist via medical evidence that is deemed objective. The insurance company is unlikely to make a substantial offer for your pain and suffering with these types of injuries. Adjusters working for this kind of insurance company will be skeptical about the entire case. If liability is in question at all, the offer they make will be limited to your medical expenses and lost pay.
How Your Attorney Will Deal With These Insurers
With these kinds of insurance companies, your Modesto personal injury attorney is frequently wasting time and energy in trying to get an acceptable settlement. No matter how often they call, write or send materials extolling the benefits of a settlement, it won't matter. Your lawyer might just make the decision to move forward with the lawsuit.
Attorneys will settle a case if there is a reasonable offer. There will only be a maximum settlement if the attorney is skillful at litigating. If a lawyer becomes known as one who looks for settlements and rarely, if ever, goes to trial, the insurance company will offer reduced settlements due to the lack of concern about going to trial.
Contact a Qualified Attorney From the Modesto Personal Injury Law Office
If you have questions about which insurers are reluctant to settle cases and the settlement process, a Modesto personal injury attorney can help. Call the Law Offices of Rancaño & Rancaño at (916) 884-6554 today.