As you discuss your personal injury case with an attorney from our Modesto personal injury law firm, you will likely talk about an adjuster's evaluation of your claim. There are a few special factors that these individuals will look for.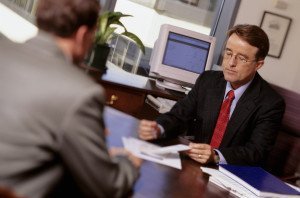 Time Lag
Although your Modesto personal injury lawyer may understand why there was a delay between the time of your accident and the report about your injury, an adjuster may try to use this lapse of time against you. A Modesto personal injury law firm can explain that the longer the lag between these two time periods, the more skepticism that the adjuster may develop. However, you should be able to provide a reasonable explanation the adjuster about why you originally denied having any injury and then seeking treatment days later. Additionally, you may have to provide an explanation for why there is no mention of a vehicle accident in the "History" section of medical reports or summary.
Medical Records Related to First Caregiver
The Modesto personal injury law firm that is representing you may also explain how an adjuster may be skeptical about medical history that is given to the first caregiver. Many adjusters closely scrutinize this information. You may notice resistance from the adjuster if there is no mention about the accident or if a pre-existing condition is listed on the report that is also the location of the new injury.
Medical History
An insurance adjuster may see you identified on an Index Bureau print-out. This type of print-out can show if a person has a history of previous claims. Having this type of information will likely slow down the processing of your claim. The insurance company may be under the assumption that you are a professional claimant, potentially resulting in a surveillance operation being conducted on you or a referral to an anti-fraud division. However, you may be able to rebut this assumption by showing that previous accidents had to do with other portions of your body.
If you would like to learn more about the adjuster evaluation, contact a Modesto personal injury lawyer at the Law Offices of Rancaño & Rancaño at (916) 884-6554.