A typical personal injury claim can be filed by a person injured through the negligence of another. In a wrongful death action, the injured party is deceased and not able to bring suit, but a wrongful death lawyer in Modesto can explain how the next of kin of the decedent and the estate of the decedent may be able to recover damages.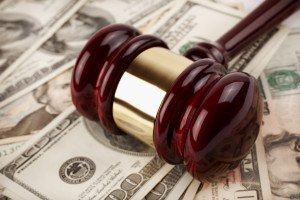 Wrongful Death Vs. Criminal Charges
Many incidents that form the basis for a wrongful death action also lay the groundwork for the filing of criminal charges. However, a wrongful death lawyer in Modesto will emphasize that the two are entirely separate actions that proceed independently and have no effect on the other. The only remedy for a party that prevails in a wrongful death claim is monetary compensation.
Who Can File a Claim
Although the reality of a situation may be that many people were dependent on a decedent, a wrongful death lawyer in Modesto can explain that California law permits only certain plaintiffs, most typically:
The decedent's surviving spouse or domestic partner
The children of the decedent or their children if deceased
Any person entitled to share in the decedent's estate if the decedent died intestate
Under certain conditions, others may also have the standing to sue. Most importantly, the personal representative of the decedent may sue on behalf of the estate.
Damages
An experienced wrongful death lawyer in Modesto understands that only certain damages can be collected by the relatives or dependents of the deceased. Most often this includes the loss of society, care and comfort, and financial support. Other damages, such as lost wages and earning capacity, pain and suffering and where appropriate, punitive damages, are recoverable by the estate under what is known as a "survivor's action."
Statute of Limitations
California law requires most wrongful death lawsuits to be filed within two years of the death of the decedent, but a claim against a government entity must be filed within six months.
Contact a Wrongful Death Attorney in Modesto for Legal Advice
If you have lost a loved one through the negligence of another, you need counsel experienced in wrongful death matters. Call the Law Offices of Rancaño Law to speak with a wrongful death attorney in Modesto at (209) 850-7379.