When you're suffering from an injury caused by another person's negligence, waiting for your settlement to go through can be frustrating. Mounting medical bills may be putting a toll on your budget. But with the help of a Modesto personal injury law firm, claimants can pursue their claim as quickly as possible.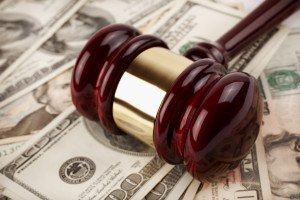 How Long Will It Take Before I Get My Settlement Money?
According to experts at the Law Offices of Rancaño & Rancaño, you can expect to wait at least a month before receiving the settlement check that's due to you. It generally takes two to six weeks to complete the settlement process, including signing documents, receiving the check and determining the proceeds that go to each party.
What Steps Are Required Before I Get the Settlement Money That's Due?
According to the device of a Modesto personal injury attorney at Rancaño & Rancaño, before you receive your settlement money, the insurance company will first require that you sign a release or a document that settles your claim. Your spouse's signature may be requested as well. In signing the release, you are foregoing the future right to sue the person, persons or company that caused your injuries. The insurance company will give you a certain amount of money in exchange for signing the release document.
Additionally, according to Modesto personal injury attorney, your lawyer may have to reimburse for medical bills that haven't been paid off. If your health insurance provider, auto insurance carrier or other party covered your medical bills, your lawyer may be required to cover the debt.
All costs associated with the case will be calculated and deducted from your settlement, including lawyers' fees, out-of-pocket costs, medical bills, liens, and other expenses. You will receive the balance in the form of a check issued from your Modesto personal injury law firm.
Suffering pain and losses after an injury can be devastating, but with the help of the experts at Modesto personal injury law firm Law Offices of Rancaño & Rancaño, you can get the compensation that's due to you as quickly as possible. Call (916) 884-6554 to speak with an experienced accident attorney today.